Details
Hailicare Enema Bulb Kit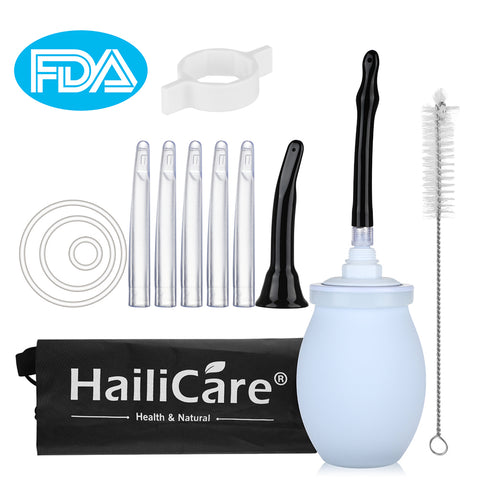 Feature:
1. UPDATED ANTI-LEAK DESIGN: We've listened to customer complaints loud and clear! We've made improvements on our previous design to prevent any leaks in our mid-2019 version of the 12oz/375ml enema bulb.
2.3 REUSABLE NOZZLES - We're offering three different types of nozzles to give customers more options to choose from. One nozzle is soft while the other two is made of hard plastic.
3.PREMIUM QUALITY MATERIAL - Everything in the kit is made of the best quality, non-toxic, BPA and phthalates free material.
4.EASY TO CLEAN - Our bulb has a large opening that makes it very easy to clean. On top of that, water can just be poured in like a bottle.
5.100% MONEY BACK GUARANTEE - If you're not satisfied with the product in any way, get 100% of your money back. No questions asked!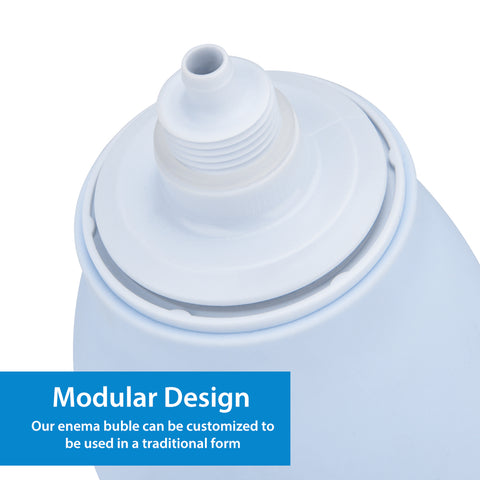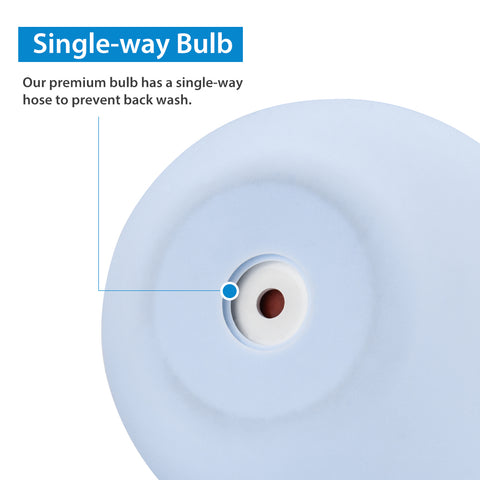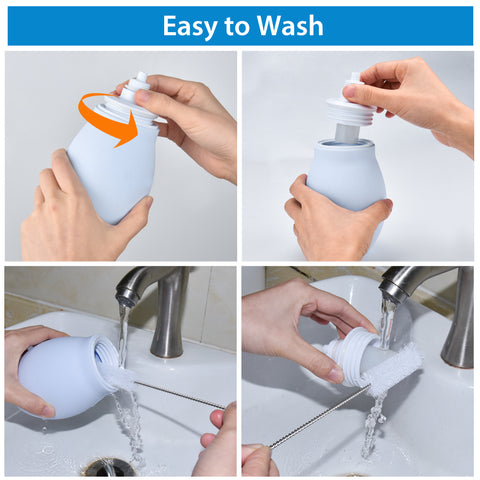 Package include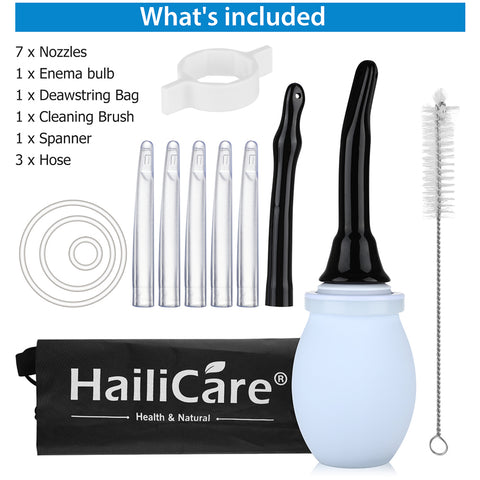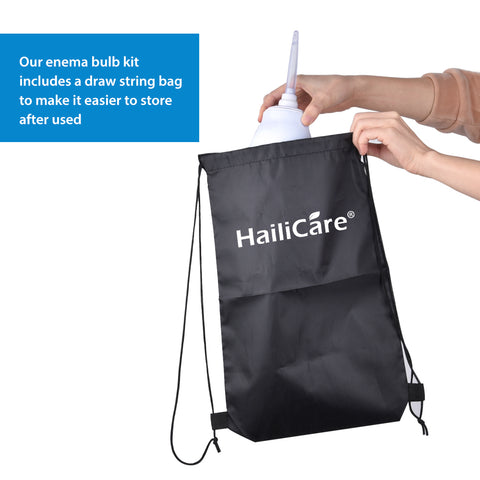 We offer lOCAL warehousing shipping service throughout our network, which is connected with our management system to maximize efficiency, productivity, and speed.usually it takes 8-15 business days worldwide.
We accept various payment methods including PayPal, VISA, mastercard, ApplePay and AMEX.
HailiCare was created in 2013, born from a demand by a society that was becoming more and more conscious of their health, lifestyle and environmental choices. Exercise, diet and food labelling were all hotly discussed topics. Skincare was also becoming increasingly important, however while people were trying to avoid toxins and harsh chemicals during their morning and evening skincare routine. People all realised that It is indispensable to restore skin to its optimum health maintenance and skin care vitality.