Details
 Hailicare Nose Care Rhinitis Reliever
Feature:
1. Simple and easy to use
2. Use light therapy for relief of allergy symptoms
3. Use pulse massage to stimulate the nose,ease nosal problem.
4. Innovative and effective treatment for the relief of symptoms associated with allergic rhinitis
5. Require AAA batteries x 3pcs (not included)
6. Include one nose probe, one nose clip which will effect pulse massager to nose.
7. With one clip on unit for putting the main device to your belt,
8. Portable and convenient to carry
Description:
1.Stylish and compact design, Convenient and flexible operation
2.Dual channel one is for laser treatment to nasal cavity with two probes and another one is for low-frequency stimulation to nasal outer part
3.intensity setting available
4.5-10-15min three kinds of time setting
5.It is a safe and effective way to treat rhinitis, non medicine, no side effect and totally green therapy treatment
6.
Innovative and effective treatment for the relief of symptoms associated with allergic rhin
Specification:
Dimensions: 106mm x 20mm x 66mm
Power Supply: DC 4.5V, 3pcsxAAA batteries(not included)
The load output, the peak of the pulse voltage range of convergence 0V - for: 42V
RMS maximum pulse output : 42V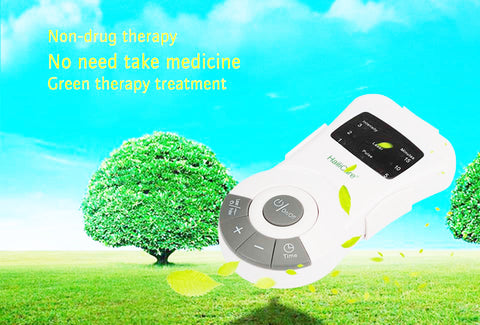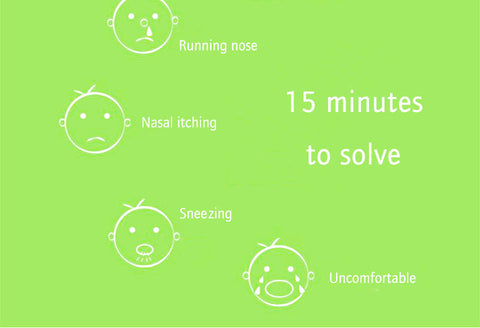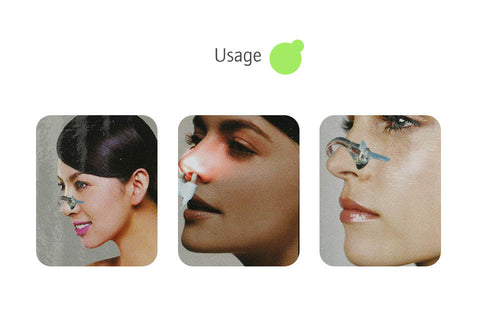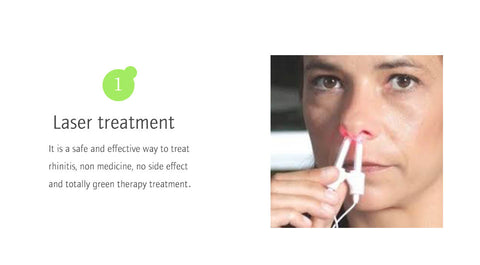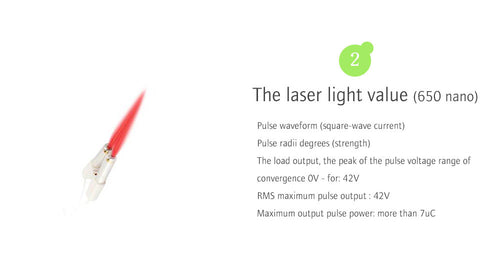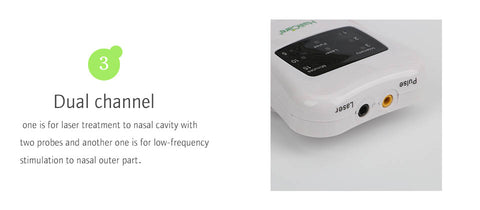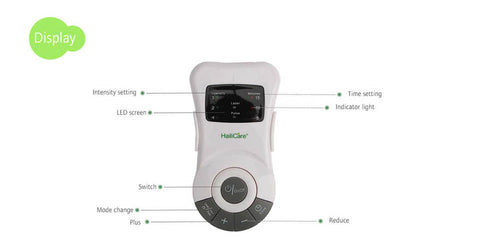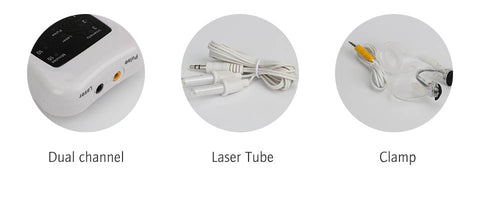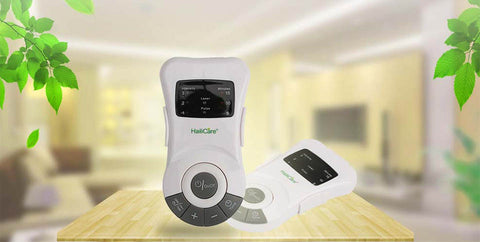 Package include:
1 x Allergic Rhinitis Laser Treatment Machine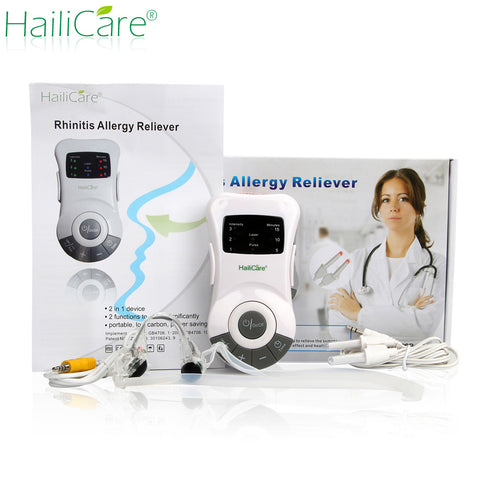 We offer lOCAL warehousing shipping service throughout our network, which is connected with our management system to maximize efficiency, productivity, and speed.usually it takes 8-15 business days worldwide.
We accept various payment methods including PayPal, VISA, mastercard, ApplePay and AMEX.
HailiCare was created in 2013, born from a demand by a society that was becoming more and more conscious of their health, lifestyle and environmental choices. Exercise, diet and food labelling were all hotly discussed topics. Skincare was also becoming increasingly important, however while people were trying to avoid toxins and harsh chemicals during their morning and evening skincare routine. People all realised that It is indispensable to restore skin to its optimum health maintenance and skin care vitality.