Details
Hailicare Nail Polisher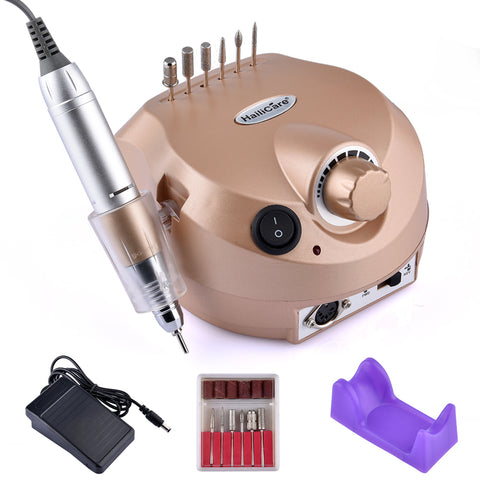 Product Description
This polisher is stable functioning, high speed ,fast polishing ,quipped with head lock ,Combination of fast converting polisher and multi-function power box .It's designed for the polishing of nail ,Teeth ,moulds ,jades, jewellery and other precise polishing .Different heads are designed to get different polishing effects.
Features
1. Professional and portable designed high quality and higher service.
2. Potable polisher: Equipped with fast head-loading mechanism ,good locking effective ,high speed .low variations, and safety with low voltage machine.
3.Power box: Stable power delivery ,overload protection ,effective converter, foot push ,non-polarized speed adjustment.
4.Warning: Please keep equipment dry.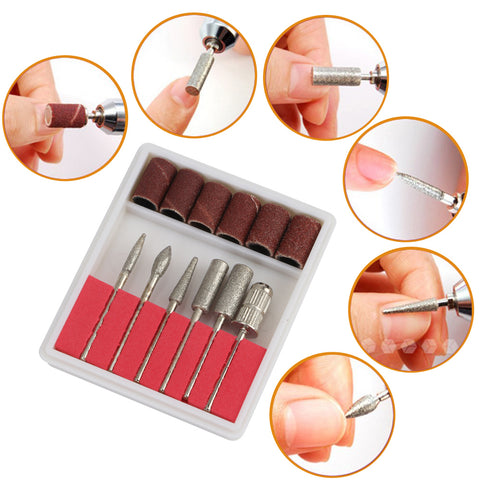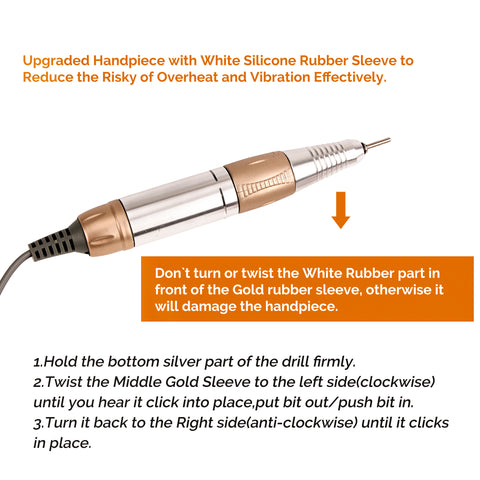 Operation
1.Press the function switch to HAND for manual control,the indicator will be on and the grinding head starts to moving slowly.
2.Turn the SPEED CONTROL to the right to accelerate the speed.
3.When the function switch is pressed to FOOT,step on the pedal and the machine starts to work.(foot switch is optional).
4.Te turning directions can be swapped:FWD means clockwise direction and REV means counterclockwise direction.
5.Adjust the speed of the grinding head within a reasonable range.
6.Please adjust the handpiece to the lowest speed before changing forward/backward direction.

Instruction
1.Turn the SPEED CONTROL counterclockwise to decelerate the grinding head to the minimum before turning off and switch on the main power source to 0.
2.After operation.put the grinding head on the top of the main panel.
3.While the grinding head is in operation,never pull of the 5-pin plug of the portable grinding head.
4.For long idle time,please disconnect the source power.
5.Any unauthorized disassembling of the products is prohibited.In case of any breakdown,please contact the agent or authorized repair center.We promise swift,high-quality and satisfactory service.
6.If the supply cord is damaged,it must be replaced by the manufacturer.Its service agent or similarity question in order to avoid a hazard.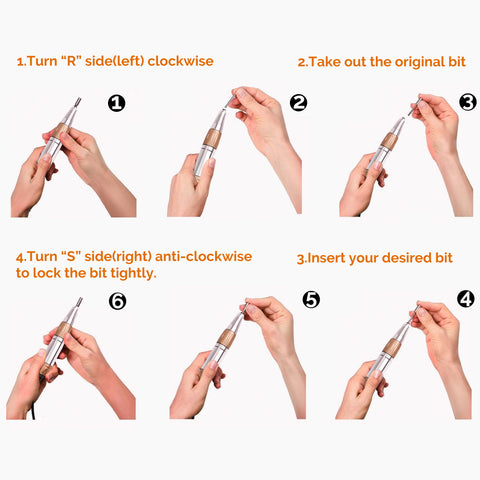 Specifications
* Input: 220v~240v 50HZ or 110v 60HZ
* Speed: Variable speed reaches as 35,000 RPM
* 35,000 Rpm of femininity and precision.
* TWIST-LOCK GRIP-HANDLE function FWD/REV to control the sense of rotation
* Voltage:110v / 220v~240v 50/60Hz

Package include
1 Main machine
1 Handpiece
1 Foot switch
1 Six types Nail Drill Basic Bits
1 Cup
1 Handpiece support
1 Manual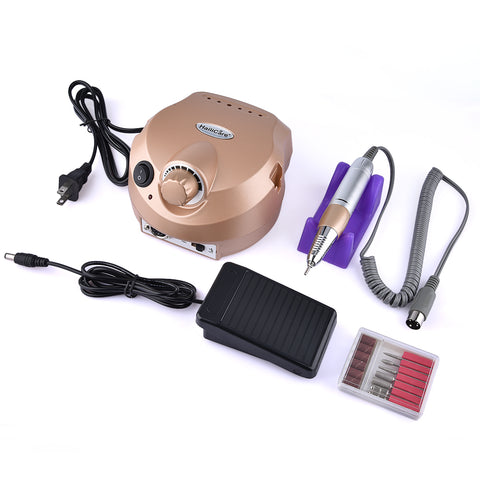 We offer lOCAL warehousing shipping service throughout our network, which is connected with our management system to maximize efficiency, productivity, and speed.usually it takes 8-15 business days worldwide.
We accept various payment methods including PayPal, VISA, mastercard, ApplePay and AMEX.
HailiCare was created in 2013, born from a demand by a society that was becoming more and more conscious of their health, lifestyle and environmental choices. Exercise, diet and food labelling were all hotly discussed topics. Skincare was also becoming increasingly important, however while people were trying to avoid toxins and harsh chemicals during their morning and evening skincare routine. People all realised that It is indispensable to restore skin to its optimum health maintenance and skin care vitality.