Details
Hailicare hemp oil 700MG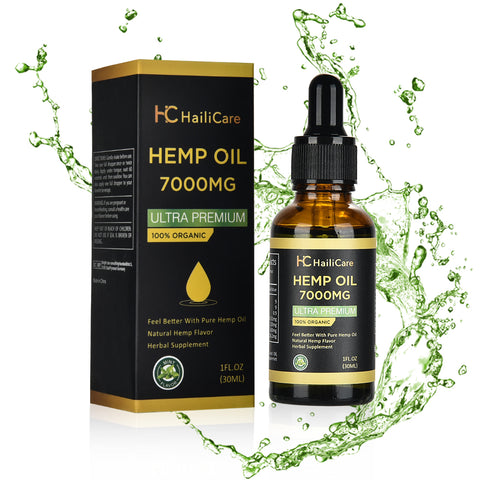 Features
Made with enhanced hemp oil 7000mg and loaded with healthfatty acids Omega 3, 6, & 9, and the naturally sourced ingredients will exceed all your expectations in terms of quality & efficacy to bring your health back on track with overall well-being support and metabolism boost.
Finest formulacan help with pain and stress management to effectively reduce unease, soothe stiffness, calm strained muscles, lower inflammation, relieve joint pain, boost metabolism and support weight loss.
Edible quality anti-inflammatory supplement targets the neurons and receptors for stress and tension to help bolster your immune systemand sharpen the brain, giving you a calmer, clearer, and more relaxed state of mind, never let the stress, anxiety, constant worries stand in your ways.
Natural hemp flavor can improved your appetite without the nasty taste of oil, easy to apply under your tongue or add in your favourite beverage to convert food into energy and make you healthier and stronger in a natural way.
Powerful hemp oil assists in slowing down a racing mind and promotes better sleeping quality for a deeper and more restfulsleep, and you will also wake up feeling more refreshed, ideal for people who have trouble sleeping at night.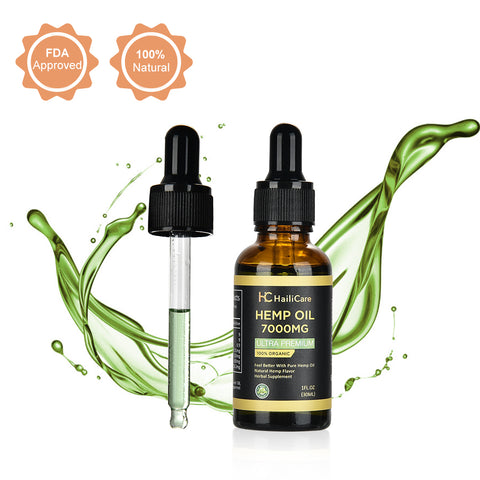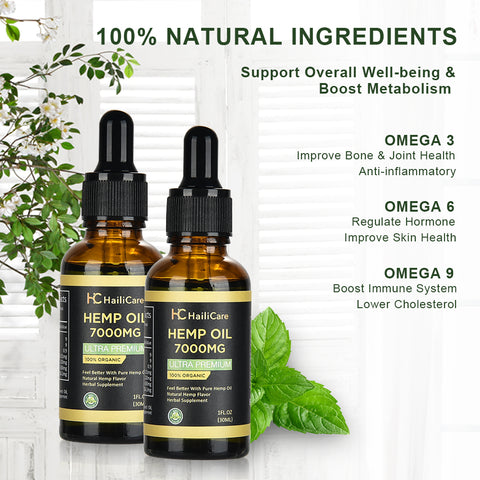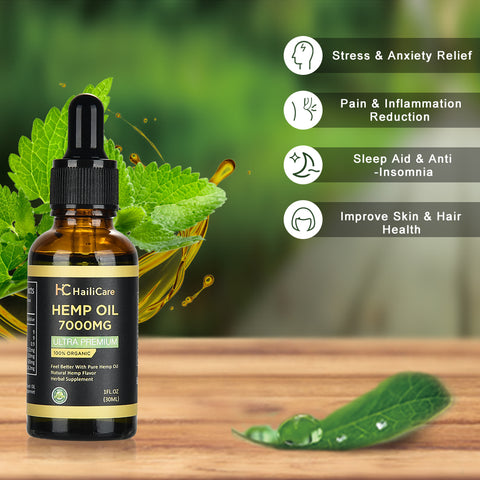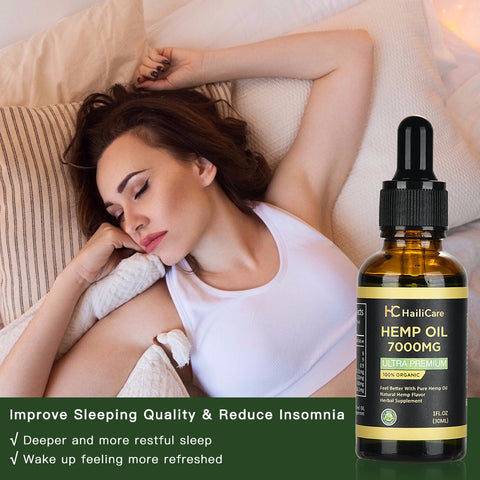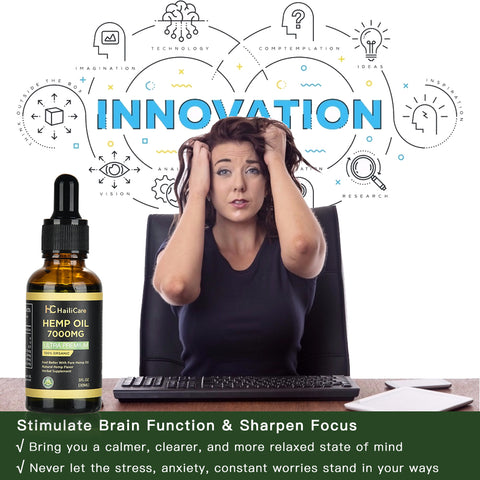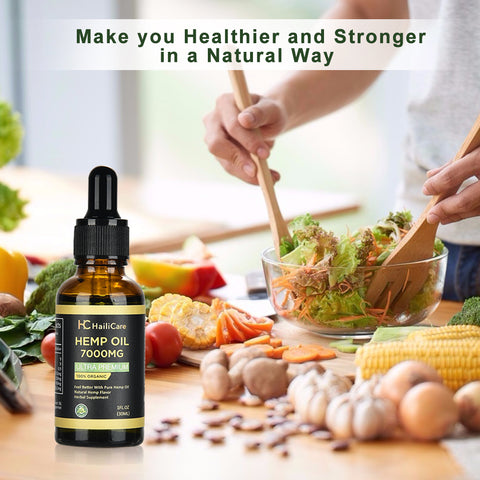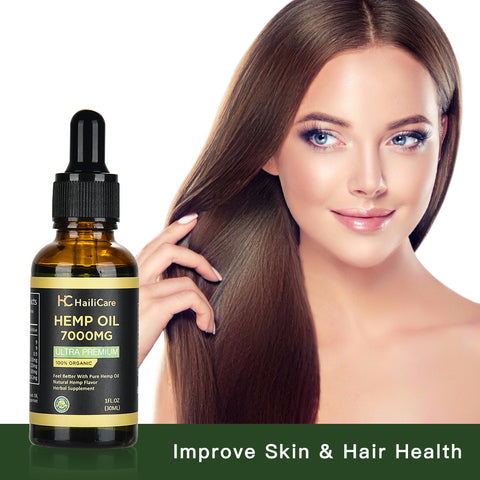 Specifications:
Brand: HailiCare
Ingredients: Natural Raw Organic Hemp Seed Oil, Enriched Hemp Oil Extract, Peppermint Oil, Grape Seed Oil
Net Content: 30ml/1FL.OZ
Warning:
- If you are pregnant or breastfeeding, please consult a health care practitioner before use.
- Keep out of the reach of children.
- Do not use if seal is broken or missing.
How To Use
1.Gently shake before use.
2.Take one full dropper once or twice daily.
3.Apply under tongue, wait 60 seconds and then swallow.
4.You can also apply one full dropper to your favourite beverage.
Package Include

1* HailiCare Hemp Oil 7000mg
We offer lOCAL warehousing shipping service throughout our network, which is connected with our management system to maximize efficiency, productivity, and speed.usually it takes 8-15 business days worldwide.
We accept various payment methods including PayPal, VISA, mastercard, ApplePay and AMEX.
HailiCare was created in 2013, born from a demand by a society that was becoming more and more conscious of their health, lifestyle and environmental choices. Exercise, diet and food labelling were all hotly discussed topics. Skincare was also becoming increasingly important, however while people were trying to avoid toxins and harsh chemicals during their morning and evening skincare routine. People all realised that It is indispensable to restore skin to its optimum health maintenance and skin care vitality.