Details
Warm and Relief pain of your body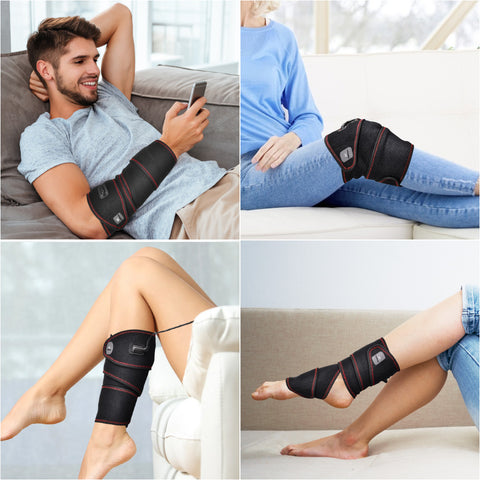 PORTABLE WIRELESS DESIGN
Comes a portable charger, you can label it anywhere you like on the calming heating pad!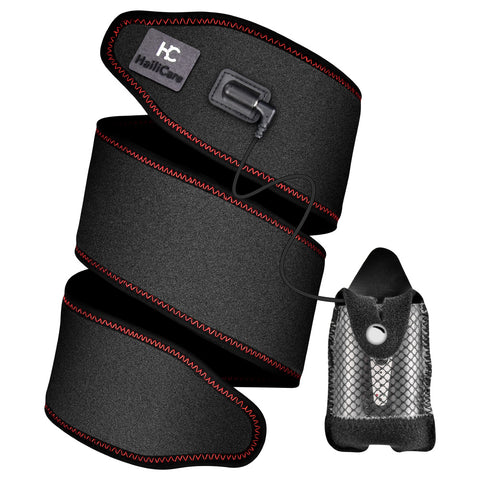 TARGETED HEAT THERAPY
The portable heating pad has a long and slim design,which help you to wraps easily and keep the small heating pad stays in place. Provide you targeted pain relief for arm, elbow, wrist, ankle, lower leg and multiple areas of body.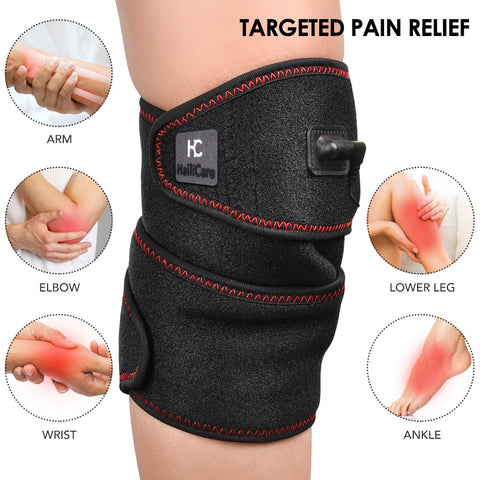 3 HEAT SETTINGS
You can adjust heat easily from low, medium, and high settings to your desired temperature.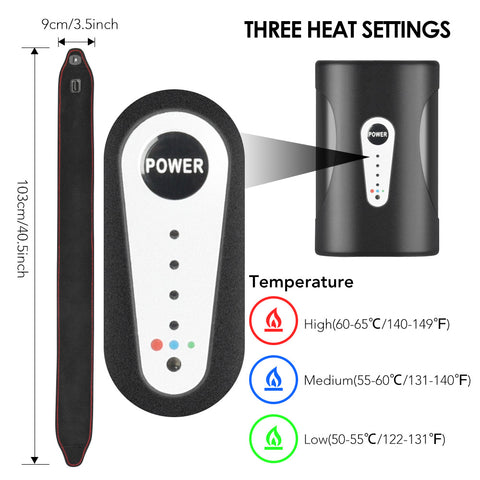 DRUG-FREE PHYSICAL THERAPY
Heat is clinically proven to relieve pain associated with muscle tension and stress; It increases blood flow to the source of the pain, which accelerates tissue healing.
SATISFACTION GUARANTEE
Please feel free to contact us if you have any issues about heated pad wrap, we will gladly resolve to make sure you are 100% satisfied with your purchase. We support a 30-day free return and a 12-month guarantee.
How to use ?


Package include
1*HailiCare Electric Heating Pad
1*Charging cable
1*UK PLUG OR 1*US PLUS
1*Mobile power
1*Users manual
We offer lOCAL warehousing shipping service throughout our network, which is connected with our management system to maximize efficiency, productivity, and speed.usually it takes 8-15 business days worldwide.
We accept various payment methods including PayPal, VISA, mastercard, ApplePay and AMEX.
HailiCare was created in 2013, born from a demand by a society that was becoming more and more conscious of their health, lifestyle and environmental choices. Exercise, diet and food labelling were all hotly discussed topics. Skincare was also becoming increasingly important, however while people were trying to avoid toxins and harsh chemicals during their morning and evening skincare routine. People all realised that It is indispensable to restore skin to its optimum health maintenance and skin care vitality.