Details
GO OUTSIDE WITH WARM FEET IN THIS COLD WINTER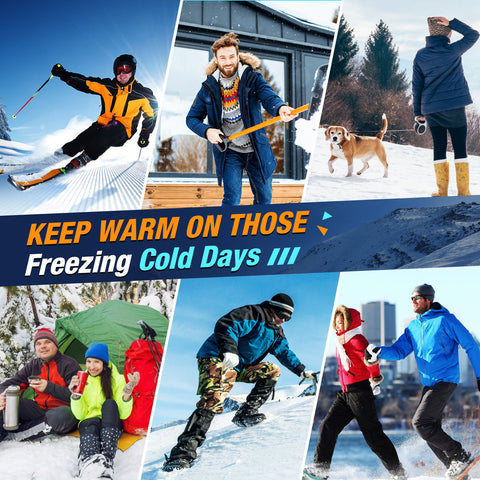 CHOSE YOUE SIZE IN HALICARE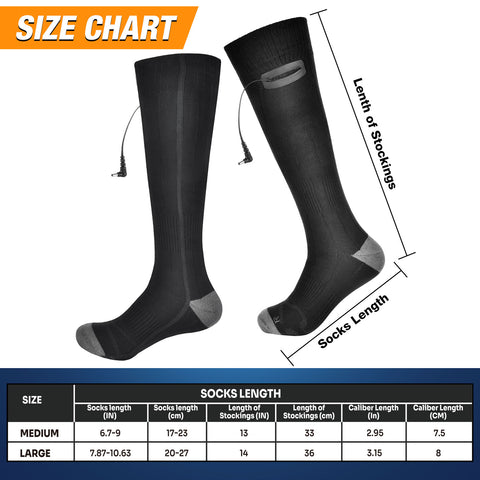 PLAY WITH LONGER TIME:
LARGE BATTERY CAPACITY UP TO 10 HOURS OF HEAT, HailiCare Rechargeable heated socks are equipped with two 4000mAh Large Capacity Battery, providing you with up to 10 hours enduring warmth.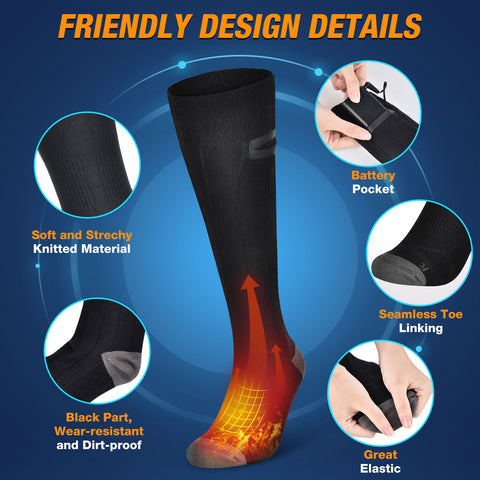 3 HEAT SETTINGS
these heated socks are designed with 3 heat settings,including high heat(140-149℉, 4.5-5.5 hours),medium heat(113-138℉, 6-7.5 hours),and low heat(102.2-112.2℉, 9-10 hours) make these electric heated socks ideal for keeping your feet warm in winter.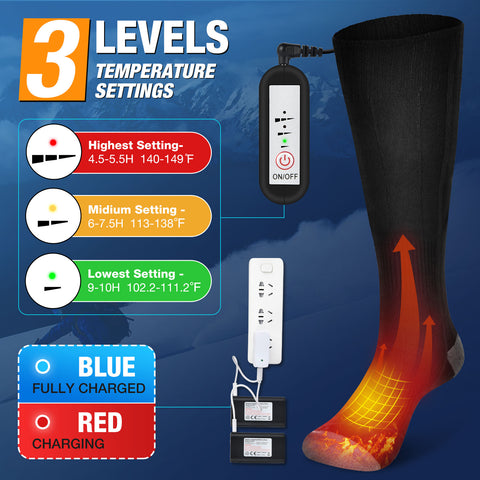 PROMOTES BLOOD CIRCULATION
This heated socks upgraded to use carbon fiber filaments which emit Far Infrared light, which can be stimulate your blood circulation. Great For arthritis foot and Chronically Cold Feet & Stiff Joints. Give you a warm winter.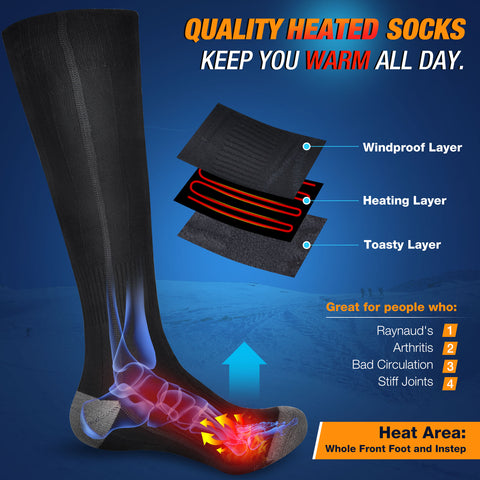 GREAT GIFT IN THIS COLD WINTER:
 Heated Socks suitable for all kinds of outdoor activities in winter, such as fishing,camping, snowboarding, hunting, hiking, outdoor work,etc. Perfect warm gift for your parents and friends, have a warm winter together.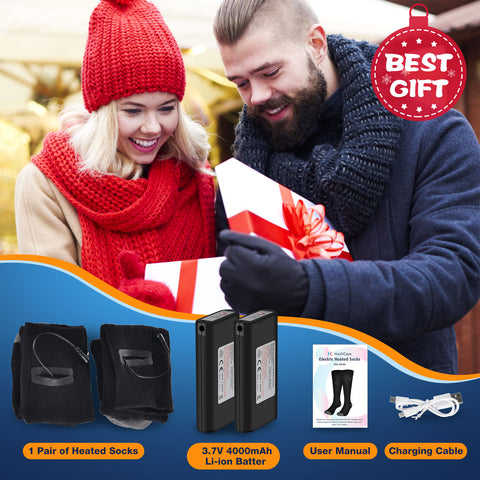 PREMIUM COMBED COTTON & HAND-STITCH
This Heated socks made with 78% Cotton , 20% Polyester, 2% Spandex material, absorbent, breathable, quick-drying, elastic thickened, super soft & cozy.
HOW TO CHARGE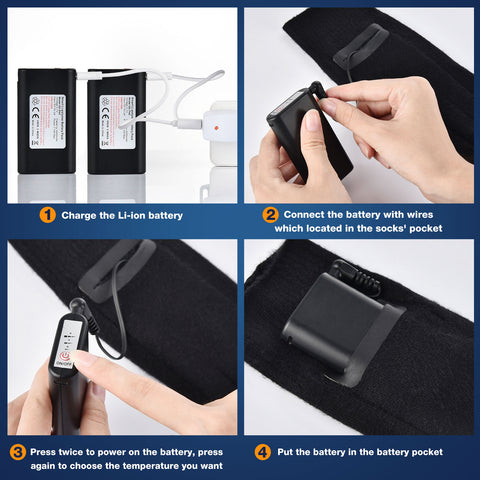 PACKAGE INCLUDE
1 Pair of HailiCare Electric Heated Socks
1*3.7 V 4000mAh Li-ion batter
1*users manual
1*charging cable
We offer lOCAL warehousing shipping service throughout our network, which is connected with our management system to maximize efficiency, productivity, and speed.usually it takes 8-15 business days worldwide.
We accept various payment methods including PayPal, VISA, mastercard, ApplePay and AMEX.
HailiCare was created in 2013, born from a demand by a society that was becoming more and more conscious of their health, lifestyle and environmental choices. Exercise, diet and food labelling were all hotly discussed topics. Skincare was also becoming increasingly important, however while people were trying to avoid toxins and harsh chemicals during their morning and evening skincare routine. People all realised that It is indispensable to restore skin to its optimum health maintenance and skin care vitality.